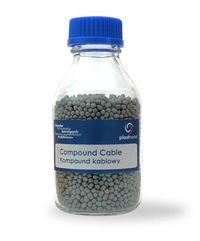 A new generation of halogen free materials made uninflammable for electrotechnical and building industries
Ammonium phosphate (APP) is a highly effective nonhalogenic uninflaming agent.
It is nontoxic and environment friendly.
In comparison with other nonhalogenic uninflaming agents it requires smaller concentrations.
Plast-Market have used his material to develop three kinds of uninflammable agents:
PM PP–PPA–UL94V0, PM EVA–PPA–UL94V0 and PM PE–PPA–UL94V0.
These materials exhibit good processing properties, as well as good retention of their mechanical and electric properties.
In result of special superficial processing (PPA) material rendered uninflammable maintains properties in contact with water.
The benefits of application:
* Nonorganic uninflaming additive
* Halogen free – environment friendly
* A high intensity level of dyeing
* A high level of uninflammation
* Excellent processing properties
* Good endurance and electric properties
* Smooth surface of extruded goods
* Little amount of smoke forming while burning
Packaging:
Compaund Cable is shipped in normalized and palletized 25 kg sacks.
Per customer order, the package weight can be modified.
Storage:
The suggested storage time is 3 months.
The product should be stored in a cool and dry place.